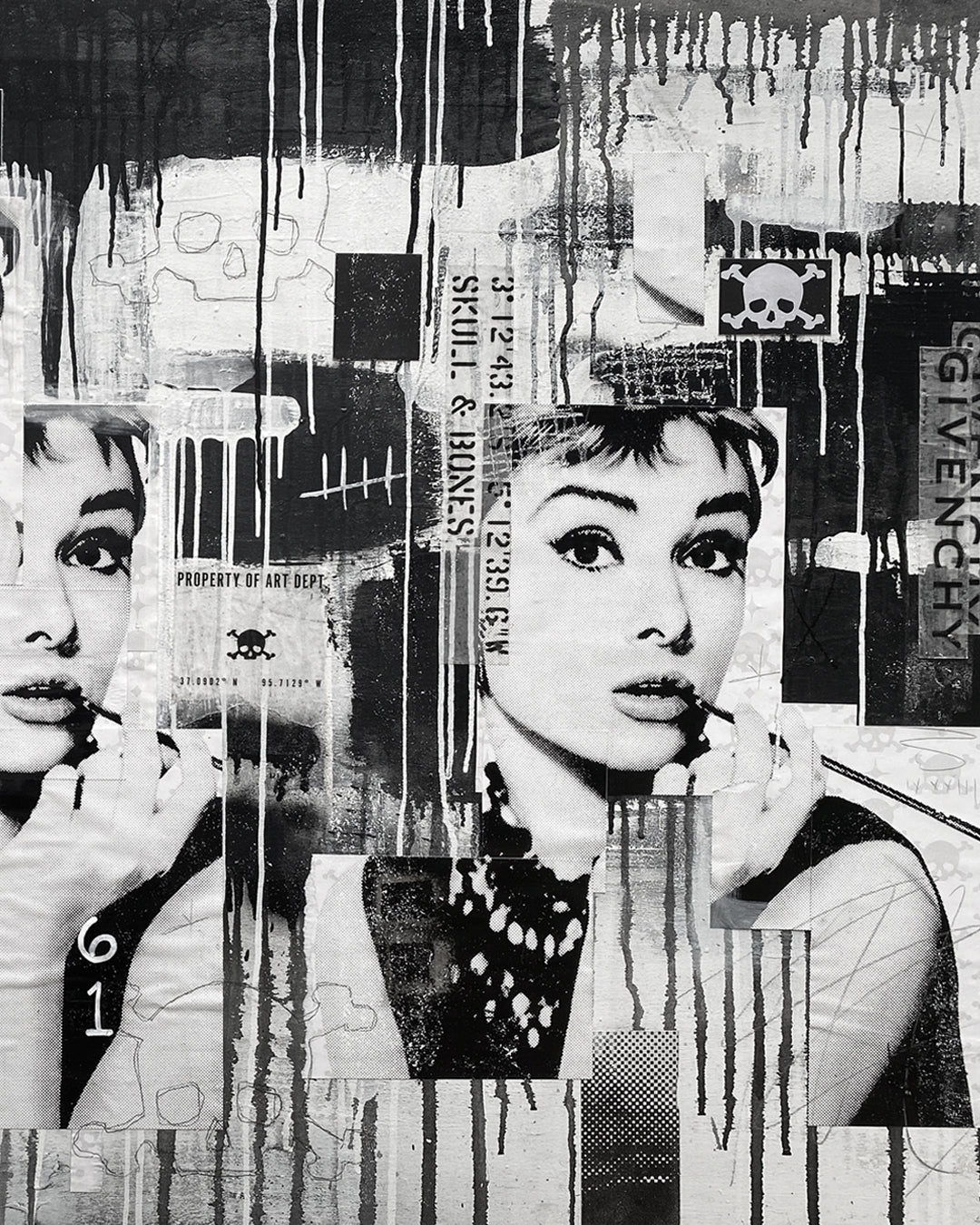 Billy Ludwig
Holly Golightly IV - IX.XXIII
$2,399.99
This is one of a kind mixed media piece by Billy Ludwig features Audrey Hepburn as Holly Golightly from the classic film Breakfast at Tiffany's. This piece leans heavily on the idea of guerrilla marketing/flyposting that inspired many of Ludwig's first mixed media portraits. 

Looks even better in person. 

LIMITED EDITION: 1 of 1 // Signed // Comes with Certificate of Authenticity 

FREE Shipping (US only). 

Details:
• Size: 36 x 48 in. // 1.5 in. depth
• Mixed media on 1/2 in. birch plywood
• Numerous coats of polycrylic semi-gloss: Fade resistant color, prevents water damage, long-lasting and scruff resistant. Coating resists mildew and UV damage.