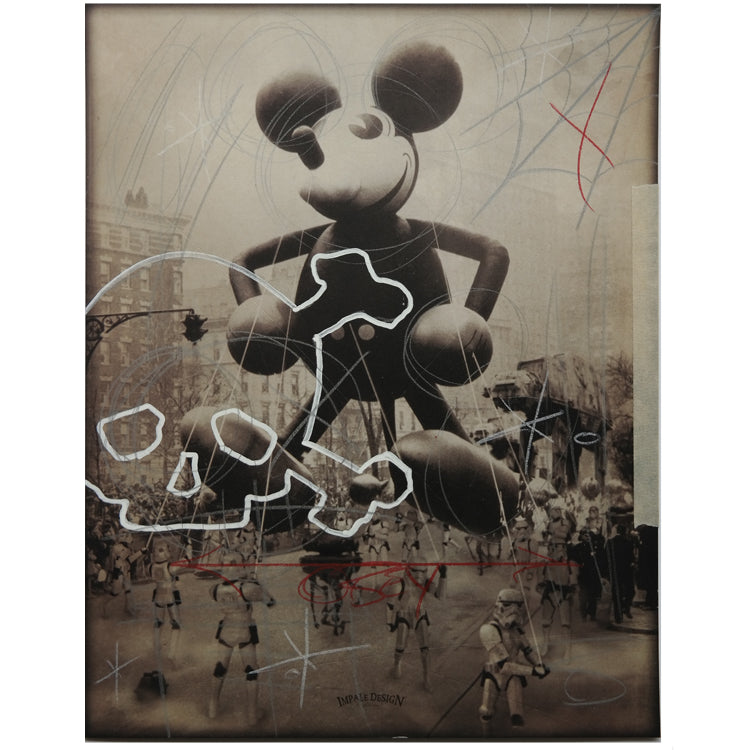 Billy Ludwig
Obey // 0125
Sold Out
"Obey // 0125"
by Billy Ludwig
Mixed media style is inspired by guerrilla marketing. 
Looks even better in person. 
LIMITED EDITION: 1 of 1
// Signed // Comes with Certificate of Authenticity 
FREE SHIPPING
 (US only)
Details:
• Size: 11 X 14 in. 
• 1/2 in. thick baltic birch plywood 
•
Ready to hang!
• Mixed Media: art prints, spray paint, paint, marker, pencil, tape, glue, water and nails
• Numerous coats of polycrylic matte: Fade resistant color, prevents water damage, long-lasting and scruff resistant. Coating resists mildew and UV damage.
Make an appointment:

We're located in 
Akron, Ohio.
If you'd like to see this piece or more from our
mixed media collection, 
please contact us to make an appointment. 
SERIOUS INQUIRIES ONLY:
cs@thirteenthfloor.us